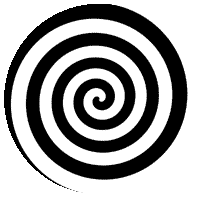 Basic Info
Edit
User: Shadow Blader

Launcher: Regular

Type: Stamina
Main Description
Edit
Hypnotica is said to actually be able to hypnotise the opponent and their bey.
Face bolt: Hypnotica
Edit
A hypnotic swirl is shown on the facebolt with an eye in the middle.
Fusion Wheel: Hypnotica
Edit
With a slight dip in the middle, this bey's fusion wheel and spin track are combined. A swirl is on it.
Spin Track: Pendulum
Edit
Pendulum Strike spins on its own and attacks the opposing bey, sticking out from underneath the bey.
Performance Tip: Metal Eternal Sharp
Edit
It is a metal version of eternal sharp.
Launcher: Normal
Edit
Just a launcher like Gingka uses in the show.
Abilities
Edit
Special Move
Edit
Ad blocker interference detected!
Wikia is a free-to-use site that makes money from advertising. We have a modified experience for viewers using ad blockers

Wikia is not accessible if you've made further modifications. Remove the custom ad blocker rule(s) and the page will load as expected.